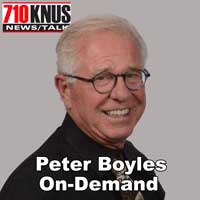 Randy has an In-Studio Guest- Author, talk show host, trainer and entertainer - Karen Kataline! They discuss her experience in politics growing up and beyond, the process of getting articles and think-peices published, being a "Happy Warrior", and more!
And Peter Boyles checks in from the open road at Sturgis.
Read Karen Kataline on www.townhall.com, her article titled "Donald Trump is Dragging Us Kicking and Screaming Into Peace and Prosperity"
LINK HERE = https://townhall.com/columnists/karenkataline/2018/07/31/donald-trump-is-dragging-us-kicking-and-screaming-into-peace-and-prosperity-n2505423
Visit www.karenkataline.com for more information!